Try iCatcher free
iCatcher software can be tried for 21 days free of charge. Download now and get instant access to iCatcher.
read more...
Buy iCatcher from $79
iCatcher software can be purchased for as little as $79. Get instant access to the full iCatcher software.
read more...
Sample iCatcher Sites
Many thousands of people around the world use iCatcher software. See iCatcher images live.
read more...
Wildlife picture gallery
i-Catcher Wildlife captures fantastic scenes from nature. Have a look at some of the best.
read more...
Capture equipment
Find out about suitable equipment for use with iCatcher, from cameras to lighting, and more.
read more...

iCatcher Implementation

• Buy iCatcher now from $79 • Try iCatcher free now for 21 days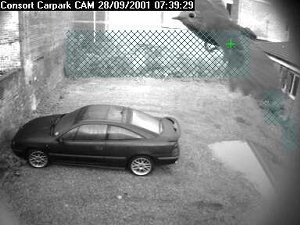 The iCatcher range of products forms a complete modular system to suit a wide variety of applications. By using the various products together or in stand-alone form, you can create an iCatcher system for any surveillance situation, from a simple home webcam to a full multi-camera CCTV system.
The sections below detail the implementation of iCatcher in a number of applications, and should help you to determine the best iCatcher solution for your requirements.
| | |
| --- | --- |
| General Applications | Specific Applications |
| | |
We also supply a wide variety of cameras, capture equipment and accessories via our online CCTV Shop, where you can also purchase the iCatcher Software and extra value bundles that including the iCatcher software together with cameras and equipment for a discounted price.
If you have a specific requirement and are unsure how iCatcher can help you, please do contact us, and we will be happy to recommend a software and/or hardware solution to suit your needs.