Implementing iCatcher
Learn how to implement an iCatcher system, from single camera residential to multi-camera - multi-site.
read more...
Sample iCatcher Sites
Many thousands of people around the world use iCatcher software. See iCatcher images live.
read more...
Wildlife picture gallery
i-Catcher Wildlife captures fantastic scenes from nature. Have a look at some of the best.
read more...
Capture equipment
Find out about suitable equipment for use with iCatcher, from cameras to lighting, and more.
read more...
iCatcher Business Partners
Would you like to learn more about how to do business reselling iCatcher solutions?
read more...

CCTV Equipment
For use with iCatcher software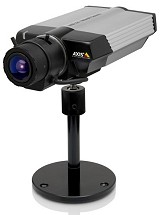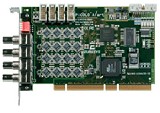 iCatcher is designed to work with a wide variety of video sources including USB cameras, analogue CCTV cameras connected to capture cards and IP video servers, and IP network CCTV cameras.
When using PCI and USB devices, compatibility should be checked to ensure you can run the devices you need. Some PCI and USB devices only support one device per system. Our capture cards are tested to allow multiple cards per system, essential for CCTV use.
iCode Systems supplies devices from a wide variety of proven manufacturers, such as Axis network video servers, Euresys capture cards, analogue CCTV caneras from Genie CCTV, and network cameras from Axis, Panasonic, Sony and more.
For a full range of CCTV equipment and software bundles, visit the CCTV Shop.
Examples of CCTV equipment used in specialist areas:
Should you require further information then please contact us.