i-Catcher Business Partners
Resell i-Catcher CCTV solutions with a competitive margin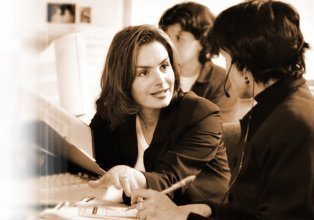 The i-Catcher Business Partner Program (IBPP), is designed to help businesses who integrate, install or distribute i-Catcher Software in their company activities. Partners range from security installers, solution providers, hardware manufacturers, or activities in specific marketplaces.
As a partner you will have our closest co-operation, and you will be entitled to display the "i-Catcher Business Partner" logo to your clients and potential customers.
To apply for our Partner program click here.
To access our online resources for i-Catcher Partners Click here. (Existing partners only)
Partner Program Benefits
i-Catcher business partners receive a number of benefits as well as competitive reseller margin. Some of the benefits include:
Free Software Support

* **

Solution Sales Lead Referrals
Pre-Sales Support

**

i-Catcher Business Partner Certificate
Use of i-Catcher promotional materials
Use of i-Catcher Partnership Logos
Access to the i-Catcher Partner Pack
i-Catcher Business Partners are encouraged to purchase the i-Catcher Partner Pack, which contains full licenses for all i-Catcher software, easily equipping any business to fully demonstrate the i-Catcher system and train sales staff.
The Partner Pack costs £139.95 +VAT to UK and EU businesses, and $299 to businesses outside of the EU.
The Partner pack is available to approved i-Catcher Business Partners only.
* Unlimited software support for current versions only
** Support provided during Business Hours (8:30am - 5:30pm GMT)