Implementing iCatcher
Learn how to implement an iCatcher system, from single camera residential to multi-camera - multi-site.
read more...
Sample iCatcher Sites
Many thousands of people around the world use iCatcher software. See iCatcher images live.
read more...
Wildlife picture gallery
i-Catcher Wildlife captures fantastic scenes from nature. Have a look at some of the best.
read more...
Capture equipment
Find out about suitable equipment for use with iCatcher, from cameras to lighting, and more.
read more...
iCatcher Business Partners
Would you like to learn more about how to do business reselling iCatcher solutions?
read more...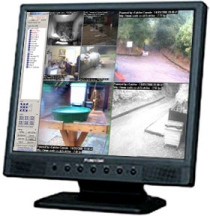 Remote Monitoring
Viewing iCatcher systems with a standard web browser
iCatcher Web Interface
The iCatcher System provides a very flexible means for monitoring feeds in a variety of ways to suit your requirements. The most common method is to make use of the iCatcher web server, which is built-in to the iCatcher Sentry, Wildlife, and Console products. You can experience the web interface of the iCatcher system by taking a look at one of our sample websites.
iCatcher Smart Client
iCatcher Smart Client is an add-on client to your iCatcher CCTV System that provides the features of a CCTV Monitor including remote live view, playback, device control and PTZ movement. This is achieved using the iDomain system via the built-in web server of iCatcher Console. Smart Client uses Console as a base with local recording and alerting features removed. To try iCatcher Smart Client, please download an iCatcher Console trial and connect to our system at cctv.icode.co.uk.