Try iCatcher free
iCatcher software can be tried for 21 days free of charge. Download now and get instant access to iCatcher.
read more...
Buy iCatcher from $79
iCatcher software can be purchased for as little as $79. Get instant access to the full iCatcher software.
read more...
Sample iCatcher Sites
Many thousands of people around the world use iCatcher software. See iCatcher images live.
read more...
Wildlife picture gallery
i-Catcher Wildlife captures fantastic scenes from nature. Have a look at some of the best.
read more...
Capture equipment
Find out about suitable equipment for use with iCatcher, from cameras to lighting, and more.
read more...

iCatcher Digital CCTV Software
Car Park Security Camera Implementation - CCTV Monitoring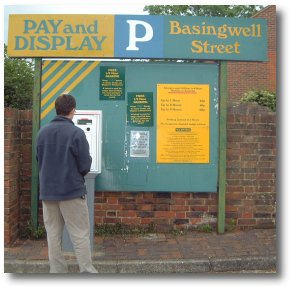 Increasingly it is our vehicles that are targeted by criminals. As mentioned elsewhere on this site, our cars are being watched over by iCatcher both at home and work. Protecting a car park will pay dividends in the end, if only to answer the question of how that dent mysteriously appeared on your new car.
The car park camera at our office is watching over our small car park (12 spaces) from its vantage point from behind an upstairs window. The live feed from this camera can be found here. For larger car parks an installation of iCatcher at the entrance/exit will capture all the cars (including number plates) that visit the car park. iCatcher can be configured to then keep all the images over a specified period allowing you to quickly implement a system that will automatically keep the last 2 weeks (or however long you select) of image information on hard disk for examination should it be needed.
If you operate a number of car parks and internet connections are available then a single point of monitoring can be established using the remote access abilities of iCatcher.