Implementing iCatcher
Learn how to implement an iCatcher system, from single camera residential to multi-camera - multi-site.
read more...
Sample iCatcher Sites
Many thousands of people around the world use iCatcher software. See iCatcher images live.
read more...
Wildlife picture gallery
i-Catcher Wildlife captures fantastic scenes from nature. Have a look at some of the best.
read more...
Capture equipment
Find out about suitable equipment for use with iCatcher, from cameras to lighting, and more.
read more...
Would you like to learn more about how to do business reselling iCatcher solutions?
read more...

iCatcher Software Trial
Free 21 day access to all iCatcher Features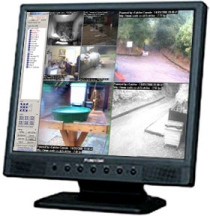 All software in the iCatcher product range can be downloaded and tried free of charge for 21 days. Select a product below, and you will be taken to a page to register for a trial registration key.
Once registration is complete, you will be taken to the download area where you may download the product you selected. Your registration key will arrive by email shortly after registration is complete.
If you have already download an iCatcher product, you do not have to download it again to begin your free trial. Simply enter your trial registration key into the registration dialog when iCatcher starts.
Click on the "Get Trial Key" links above to register for an iCatcher 21-day trial key. Once you have filled in your name and email address on the next page, you will be emailed your trial registration key.