Implementing iCatcher
Learn how to implement an iCatcher system, from single camera residential to multi-camera - multi-site.
read more...
Sample iCatcher Sites
Many thousands of people around the world use iCatcher software. See iCatcher images live.
read more...
Wildlife picture gallery
i-Catcher Wildlife captures fantastic scenes from nature. Have a look at some of the best.
read more...
Capture equipment
Find out about suitable equipment for use with iCatcher, from cameras to lighting, and more.
read more...
iCatcher Business Partners
Would you like to learn more about how to do business reselling iCatcher solutions?
read more...

iCatcher Console
Try full iCatcher Console free for 21 days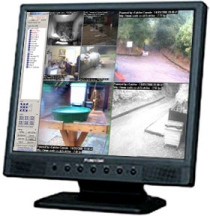 A trial registration key will provide access to all the features of the full version of iCatcher Console except text overlays.
Your registration details will be emailed shortly after completing this form.
On completing this form you will be redirected to the file download area where you can download and install the iCatcher Console software.
iCode Systems Limited will not pass on your details for the purposes of unsolicited commercial email (spam). Please see our privacy statement for more details.