Try iCatcher free
iCatcher software can be tried for 21 days free of charge. Download now and get instant access to iCatcher.
read more...
Buy iCatcher from $79
iCatcher software can be purchased for as little as $79. Get instant access to the full iCatcher software.
read more...
Sample iCatcher Sites
Many thousands of people around the world use iCatcher software. See iCatcher images live.
read more...
Wildlife picture gallery
i-Catcher Wildlife captures fantastic scenes from nature. Have a look at some of the best.
read more...
Capture equipment
Find out about suitable equipment for use with iCatcher, from cameras to lighting, and more.
read more...

iCatcher Digital CCTV Software
Petrol/Gas Station Implementation - CCTV Monitoring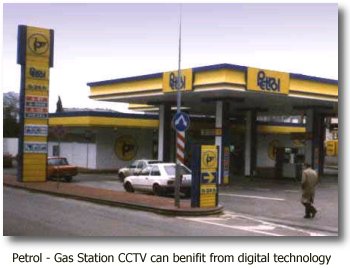 Petrol Station CCTV these days is a must. With the current economic climate, protecting your livliehood has never been more critical. The increasing cost of oil, forcing petrol prices up has made petrol and diesel thefts common place.
An iCatcher Console CCTV system can offer complete peace of mind, recording high quality megapixel images at full frame rates, with configurable alerts. Remote viewing is included as standard. You can monitor your business from home or even on the move from your mobile.
Our CCTV shop has a range of preconfigured bundles available, ready to deploy on site.
Please visit the iCatcher CCTV Shop for more information.