i-Catcher Wildlife Bird Box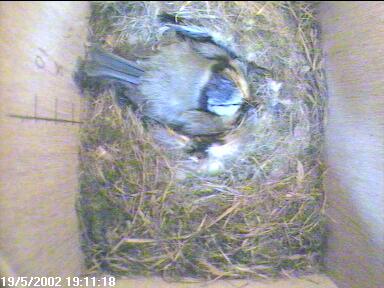 i-Catcher Wildlife was designed as a tool for bird watching/wildlife activities and is as much at home monitoring Blue Tits in an English garden, as protecting Ospreys in a Scottish nest site.
Whenever we get a new bird box user we always check their sites out on a regular basis, there is something magical about using high technology to watch mother nature at her best.
At the moment we do not offer, or indeed recommend any manufacturers of camera equipped bird boxes although the site we link to on this page does, so feel free to read about their experiences.
i-Catcher Wildlife is ideally suited to monitoring bird box cameras as you are able to leave it running 24 hours a day, and still quickly check the days activity with no interruption. During this whole process i-Catcher can run as a web camera and upload historical motion pages simultaneously.
Why not download a copy of iCatcher Wildlife and give it a try. If you are looking for video hardware and software to monitor and/or record wildlife, then our CCTV shop has just what you need. In the shop you will find cameras, capture hardware, accessories, and i-Catcher software, as well as discounted i-Catcher hardware/software bundles that are bound to suit your needs.
Alternatively, you can purchase a ready-made bird box with built-in camera from BoxWatch. Their systems can be connected direct to a television for simple viewing, or to a PC with a capture card and the i-Catcher system for digital recording. With the addition of a Video Distribution amplifier, both methods can be implemented, providing a highly flexible system.
If you are looking for a camera suitable for placing in a bird box, an ideal camera is the Mini Infra-Red camera available on our CCTV shop.
This image on the right is from Malcolm & Elizabeth Bigg, their site details the day to day wildlife goings on in their English garden.