iCatcher CCTV Case Studies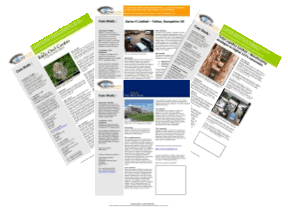 iCatcher is being used by a many thousands of people and organisations worldwide. We have put together some Case Studies on a few of our higher profile customers, to showcase the effectiveness of iCatcher for almost any surveillance requirement
Arms Manufacturer
An arms manufacturer has previously relied on anonymity for their security, and now uses the iCatcher CCTV system.
Norwich Cathedral, UK
The Hawk and Owl Trust was tasked with recording nesting Peregrine Falcons on the spire of Norwich Cathedral. Read how this difficult task was completed.
SPI Lasers, UK
SPI Lasers is a high security company specialising in lasers for micro-machining, using iCatcher Console and Smart Client as a complete security solution.
Domino's Pizza, UK
Domino's Pizza uses iCatcher in over 250 of their stores across the UK. Read how iCatcher has helped in several successful prosecutions.
Pets PlayHouse, Georgia
The Pets Playhouse integrates the iCatcher Console system into their website to allow their clients to watch their pets while on holiday. Read how they decided on using iCatcher for their website.
Hawk & Owl Trust, Sculthorpe Moor
The Hawk & Owl Trust uses iCatcher Console at Sculthorpe Moor for wildlife monitoring and showcasing as well as CCTV security. Read how their unusual requirements were met with iCatcher.
The Rose Bowl - Hampshire County Cricket Ground
The Rose Bowl completed a program of expansion in 2006 with an upgrade of their CCTV system to an IP-based digital solution. Read how iCatcher has proven to be perfect as the centre of such a modern CCTV system.
Series 4
Series 4 are a supplier of machine components, and utilise iCatcher Console for an extensive multi-camera CCTV system. iCatcher has already been useful in providing evidence in incident cases.
Total Logistics
Total Logistics are a distribution company that use iCatcher Console partly as a CCTV Security system and partly for surveillance of their warehouse premises. They also utilise the i-Catcher PocketMonitor software on a wireless system to provide portability for the security staff.