iCatcher Help
Learn how to set up and use iCatcher's features to their full potential.
read more...
File download area
Many thousands of people around the world use iCatcher software. See iCatcher images live.
read more...
Wildlife picture gallery
i-Catcher Wildlife captures fantastic scenes from nature. Have a look at some of the best.
read more...
Capture equipment
Find out about suitable equipment for use with iCatcher, from cameras to lighting, and more.
read more...
We have an online shop where you can buy video and capture hardware, as well as iCatcher bundles at discounted price.
read more...

iCatcher Help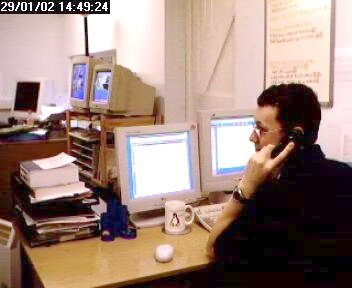 The help files for iCatcher Console, Sentry, Wildlife and Video Server are available online. Please select the appropriate product help below. Alternatively, if you have a question that is not answered here, please Contact Us.
Single-Camera Security & Surveillance.
Single-Camera Wildlife Monitoring.
Multi-Camera CCTV & Surveillance System.
Distributed network video.
"HowTos" describing the set up and configuration of some of the more complex features.
Answers to the most commonly encountered problems.