Implementing iCatcher
Learn how to implement an iCatcher system, from single camera residential to multi-camera - multi-site.
read more...
Sample iCatcher Sites
Many thousands of people around the world use iCatcher software. See iCatcher images live.
read more...
Wildlife picture gallery
i-Catcher Wildlife captures fantastic scenes from nature. Have a look at some of the best.
read more...
Capture equipment
Find out about suitable equipment for use with iCatcher, from cameras to lighting, and more.
read more...
Would you like to learn more about how to do business reselling iCatcher solutions?
read more...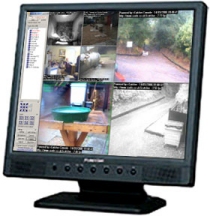 Purchase iCatcher Software
iCatcher software can be purchased using a quick and easy online process. If you are currently using an iCatcher software product in trial or demo mode you do not need to download the software again. Once your purchase is complete you will be emailed a full registration key. When this key is entered into the iCatcher software all features will be unlocked, providing the full version of the software.
Important: Due to the nature of the purchase we can not provide a refund once the key has been issued. If you are unsure if iCatcher is suitable for your requirements, please register for a free 21-day trial to determine suitability prior to purchasing.
To begin your purchase, please select the iCatcher software product you require below:
Click on the "Purchase" links above to begin the process of your online purchase. Once you have filled in your name and email address on the next page, you will be redirected to the website of our payments handler to complete the purchase using your credit or debit card. Once payment has been verified, your registration key will be sent to you by email (please allow up to 12 hours for processing).
Boxed Products: We also have iCatcher available on CD-ROM in a DVD-style case. These boxed products are available from our CCTV Shop. Note that software orders from the CCTV Shop are not processed immediately, so there may be a longer delay before your registration key is received. Additionally, boxed products will attract a small delivery charge.