Implementing iCatcher
Learn how to implement an iCatcher system, from single camera residential to multi-camera - multi-site.
read more...
Sample iCatcher Sites
Many thousands of people around the world use iCatcher software. See iCatcher images live.
read more...
Wildlife picture gallery
i-Catcher Wildlife captures fantastic scenes from nature. Have a look at some of the best.
read more...
Capture equipment
Find out about suitable equipment for use with iCatcher, from cameras to lighting, and more.
read more...
iCatcher Business Partners
Would you like to learn more about how to do business reselling iCatcher solutions?
read more...

iCatcher Console
Purchase online with instant access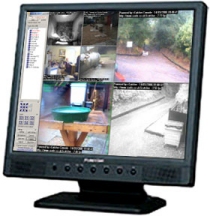 iCatcher Console is priced by the number of cameras it will be used with. Please see the main iCatcher Console purchase page for further details on license pricing.
Fill in your name and email details. You must supply a valid email address as registration keys are only sent by email, and are not provided through the iCatcher web pages. The "Cameras" should be filled in with the number of cameras you will be using iCatcher Console with. When completed, the final cost including all camera licenses will be presented before you are redirected to our payments handler site to complete the online payment process.
Your registration details will be emailed shortly after completing this form. Please note that circumstances beyond our control (e.g. extended power failures) may prevent our automated systems from sending your registration details immediately. Please wait at least 12 hours before contacting us to request your registration details.
On completing this form you will be redirected to the file download area where you can download and install the iCatcher Console software. When you start iCatcher Console, select "Enter Registration Key" from the splash screen, enter your registration name and the Key in the boxes provided and then click 'Continue' to complete your purchase.
iCode Systems Limited will not pass on your details for the purposes of unsolicited commercial email (spam). Please see our privacy statement for more details.