Implementing iCatcher
Learn how to implement an iCatcher system, from single camera residential to multi-camera - multi-site.
read more...
Sample iCatcher Sites
Many thousands of people around the world use iCatcher software. See iCatcher images live.
read more...
Wildlife picture gallery
i-Catcher Wildlife captures fantastic scenes from nature. Have a look at some of the best.
read more...
Capture equipment
Find out about suitable equipment for use with iCatcher, from cameras to lighting, and more.
read more...
Would you like to learn more about how to do business reselling iCatcher solutions?
read more...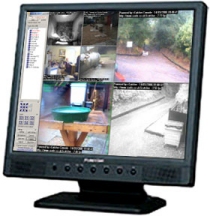 i-Catcher Wildlife 3 Upgrade
For current users of i-Catcher Wildlife version 1 & 2
To upgrade to i-Catcher Wildlife version 3 from a previous version, please enter your current registration details below. Please use your registration name and key exactly as they appear in your original registration email or on the registration screen of the i-Catcher software. To help us process your upgrade quickly, please also provide the email address used originally (if it is still valid).
Note: Upgrades are not processed immediately. Once this form is submitted we will receive your upgrade registration and contact you by email with confirmed pricing and payment instructions. Registration keys will be dispatched once payment has been confirmed. Please allow up to 48 hours for processing.
Please contact us if you have any questions regarding i-Catcher upgrades or purchases.