Implementing iCatcher
Learn how to implement an iCatcher system, from single camera residential to multi-camera - multi-site.
read more...
Sample iCatcher Sites
Many thousands of people around the world use iCatcher software. See iCatcher images live.
read more...
Wildlife picture gallery
i-Catcher Wildlife captures fantastic scenes from nature. Have a look at some of the best.
read more...
Capture equipment
Find out about suitable equipment for use with iCatcher, from cameras to lighting, and more.
read more...
iCatcher Business Partners
Would you like to learn more about how to do business reselling iCatcher solutions?
read more...

Using Infra-Red Lighting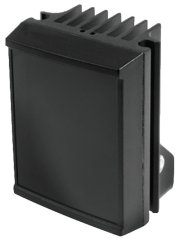 The focal distance from objects is different under infra-red lighting compared with natural lighting conditions, due to changes in the angle of refraction. Cameras that rely on infra-red lighting, whether by means of on-board LED's or from external IR illuminators, should always be back focused and set-up at night under IR lighting conditions. Focusing is more critical under IR lighting as the aperture of the lens will be at it's maximum, which results in a decrease in the depth of field.
Using an IR Corrective Lens, such as the Genie GL308IRDD, compensates for the focal shift between IR and natural lighting conditions but focusing should still be carried out at night.
If an external IR illuminator is used, be sure to align the angle of the illuminator with that of the camera. A lot of light energy will be lost if the alignment is not correct.
Cameras only see light energy reflected back from the object and this is a major consideration when using IR lighting. The reflectance of light varies according to the subject matter and some typical values of reflectance are shown below:-
Matt White Test Card - 90%
Snow - 85%
Glass Windows - 70%
Matt White Paint - 60%
Unpainted Concrete - 40%
Red Brick - 35%
Open Country (Grass & Trees) - 20%
Empty Asphalt or Tarmac Area - 5%
Added to this, a loss of light energy between 25-35% is likely if the camera is sited behind glass, as it would be when located in a camera housing. This loss should be taken into consideration when specifying and siting cameras and associated lighting.