iCatcher & Home Automation
Controlling devices and access with iCatcher
iCatcher Console includes a full-featured device control and automation system that supports a wide variety of control systems. With the software it is possible to associate input changes with actions, and alerts with device control. An example of this is to turn on a light when motion is detected on a camera.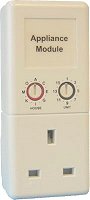 Supported systems
iCatcher Console supports a number of commonly used access and device control/sensor systems:
Generic Serial Port Command/Response devices
Where available, iCatcher will allow access to all control outputs and sensor inputs. Access control systems are treated as output devices for setting door open/lock states, and as input sensors for reading identified access, door override (e.g. keypad, RFID keyfob) and door force states.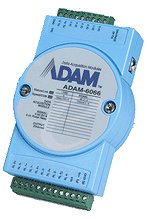 I/O Control
Through suitable control devices (e.g. the ADAM I/O controllers and Axis devices), iCatcher can interface to more complex electronic systems. I/O Port devices allow iCatcher to set the state of a signal line, which can be interpreted as required by any connected system. We use an Axis 241Q with a Velleman relay board to control our lights and fan setup. We have also constructed a 4-way remote controllable power strip using an ethernet-over-power device and an ADAM I/O block.
Sensor Inputs & Reactions
iCatcher Console can respond to sensor inputs in a number of ways. A simple on/off electronic sensor can be used to instigate a series of actions. Similarly, analogue sensors (such as the Digi sensors) can be used to start a chain of actions when their value goes above or below a set threshold. An example would be to turn on a heater when the temperature drops below an acceptable level.
iCatcher can perform any combination of the following actions in response to a sensor input:
Set an output device to a particular state. This includes locking doors, switching lights on or off, or other complex functions via a suitable I/O device.
Start recording on a feed for a set duration, regardless of motion being detected on that feed.
Generate an e-mail or SMS alert
Move a PTZ camera to a preset position
It is also possible to include the current sensor state as a text overlay on any feed.

Device Control Triggers

A number of different events within the iCatcher Console system can trigger a device state change:
Motion detected on a particular feed
An object crossing a virtual trip wire when ICE motion detection is used
An input sensor changing state (see above)
Devices can also be manually changed from the iCatcher Console menu bar or from the web interface if enabled. It is possible to configure user permissions to prevent unauthorised tampering.

Device control is also available via the iCatcher Pro application for the iPhone and iPod Touch.